"Every mountain top is within reach if you just keep climbing."
— Richard James Molloy
Children's Church
Children's Church caters for zero to twelve years, with three classes for zero to five, five to seven and seven to twelve. This ministry brings little boys and girls to Christ and bring them up in His presence with the objective of giving them a Godly foundation and a context in which to grow spiritually, socially and physically. "And all your children shall be taught of the Lord; and great shall be the peace of your children" Isaiah 54:13. 
Family Youth Ministry
The Family Youth Ministry is for thirteen to thirty-five year olds, with teenagers in the OVERCOMERS group and young adults in the ACHIEVERS group. The ministry's objective is to build young people into Overcomers and Achievers, making them a Messianic generation of strength and influence to evangelize the world, energize the church and carry forward the vision of the church. "Now is come salvation, and strength, and the kingdom of our God…" Revelation12:10 
Mighty Men Ministry
The Mighty Men Movement is a ministry to men and boys which helps them discover and fulfil their unique destiny. It's vision is to raise up men of Godliness who know, and walk with the Father as sons, in strength of spirit and in might to overcome and inherit all things, and to fulfil the covenant of fellowship and service to Him and to His servants and people. "… wake up the mighty men, let all the men of war draw near … let the weak say I am strong…" Joel 3:9
Worship, Arts And Media
Ministry
The Worship, Arts and Media Ministry prioritizes worship, prayer, unity and fellowship in the life of the church at every level and in everything we do. This vibrant and dynamic platform gives form and expression to the Prophetic and Apostolic nature of the church's calling, carrying in it the eleven characteristics that mark this House of Worship, (Isaiah 60).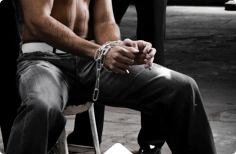 The Andrew Wutawunashe Crusade
This is a platform for evangelism, taking the Gospel of Christ everywhere and all the time. "Lift up your eyes, and look on the fields; for they are white already to harvest" John 4:35
Bethel School Of Ministry
Bethel Mission, a college on 100 hectares of beautiful land is a place for people with the call of God to come and receive prophetic impartation, moulding of character and academic training for relevance. The goal is to go in the (prophetic) spirit and power, and in wisdom to make ready a people prepared for the Lord. "….to turn the hearts of the fathers to the children, and the disobedient to the wisdom of the just, to make ready a people prepared for the Lord". Luke 1:16-17.